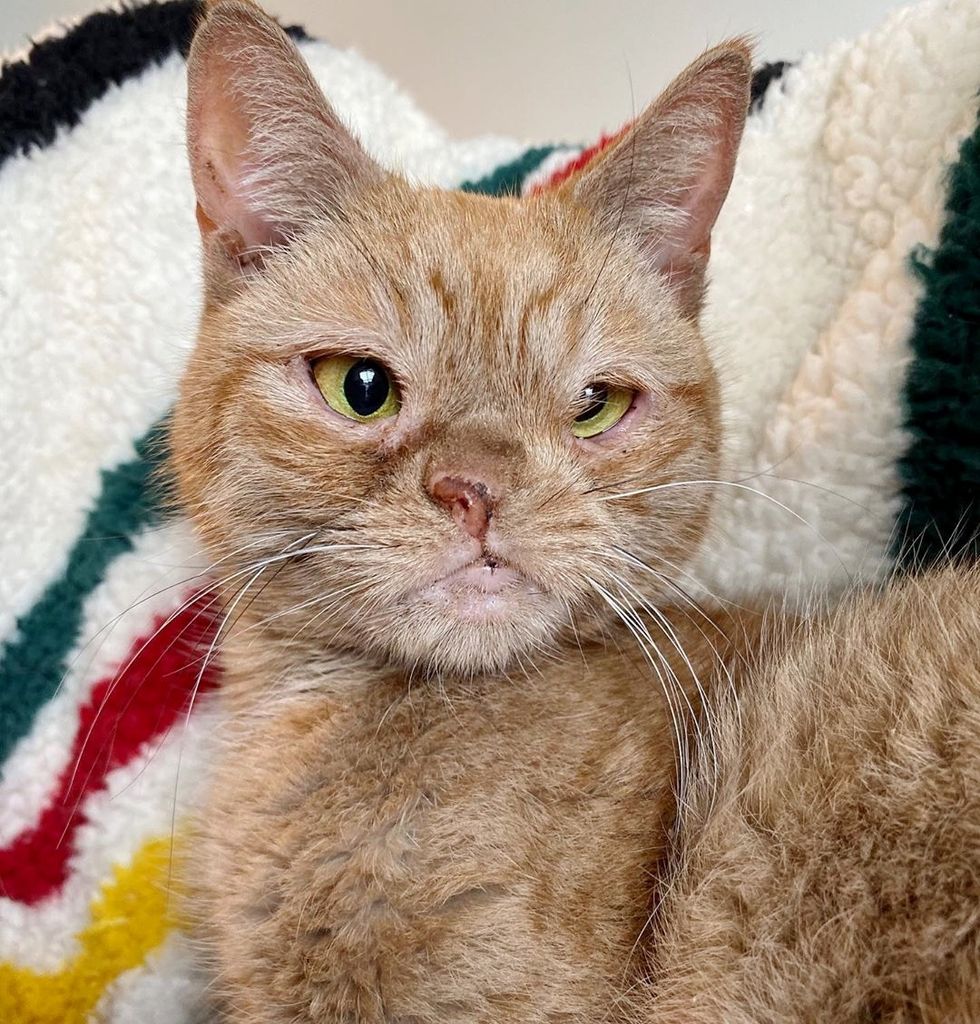 Earlier December, Tara Kay, founder of the Odd Cat Sanctuary in Salem, Massachusetts was contacted about a cat needing rescue. "I got a call from a local shelter, and they said the cat had just one nostril," Tara told Love Meow.
The shelter didn't have the resources to keep her and was seeking help for the 3-year-old feline who had been rescued as a stray.
"I found out she was found on a construction site in a pile of rocks and sand. They asked if I could take her. I said, of course, I would."
The ginger girl arrived at the cat sanctuary a few days ago, and she was an instant purr-machine.
Despite being a bit different, she is happy, healthy, very curious and has a big personality.
Toast has really blossomed being in the comfort of a loving home. She is eager for attention and has the cutest quirks when she plays.
Please click the arrow to open the next page and continue reading
SHARE
[Sassy_Social_Share]
"She is just like any other cat, super curious and loves chin scratches."
Watch Toast in this cute video:
Toast the catwww.youtube.com
"She is now safe and spoiled and will never know another day of sadness," Tara said.
"She is the most special soul."
It's a dream come true!